Social Security Disability Claim Process
How Do I Apply For Social Security Disability Benefits?
The Application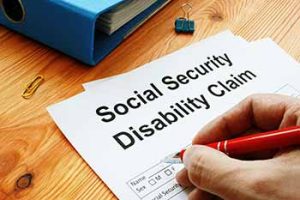 To begin a Social Security Disability Claim, an individual must file an application with the Social Security Administration. Our staff will help in the preparation of that claim and explain the process in detail. It is important that the application is thoroughly completed with the appropriate information.
The application for Disability Benefits can also be applied for online
Social Security offers an online disability application you can complete at your convenience. Apply from the comfort of your home or any location at a time most convenient for you. You do not need to drive to your local Social Security office or wait for an appointment with a Social Security representative.