Compassionate Allowance
In the realm of Social Security Disability, compassionate allowances are an essential topic that many individuals have questions about. These allowances are designed to expedite the social security disability benefits application process for individuals with severe medical conditions. In this article, we'll provide answers to some of the frequently asked questions about compassionate allowance.
What Are Compassionate Allowances?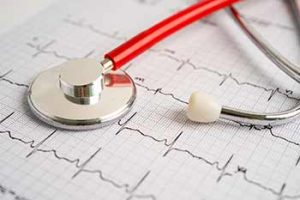 Compassionate Allowances, often abbreviated as CAL, are a special provision in the Social Security Disability program. They are designed to provide swift access to disability benefits for individuals with severe medical conditions. The primary goal of compassionate allowances is to ensure that people who are clearly disabled receive the financial support they need as quickly as possible.
How Do Compassionate Allowances Work?
Compassionate allowances work by identifying specific medical conditions that are so severe that they may automatically qualify an individual for disability benefits. The Social Security Administration (SSA) maintains a list of these conditions, and if an applicant's condition matches one of the listings, their application is fast-tracked for approval.
What Medical Conditions Qualify for Compassionate Allowances?
Compassionate allowances cover a wide range of severe medical conditions. These conditions include certain types of cancer, rare diseases, and other severe impairments. In order to remain relevant in the evolving field of medicine, the SSA regularly updates the list of qualifying conditions.
How Do I Apply for Compassionate Allowance?
You can apply for compassionate allowances online through the Social Security Administration's website.  You can also call Bender & Bender at (212) 605-0343 to get assistance or fill out a contact form and a legal expert will help you with the process. Having assistance from a lawyer can ensure your application is done correctly and accepted the first time it is submitted.