Premises Liability Attorney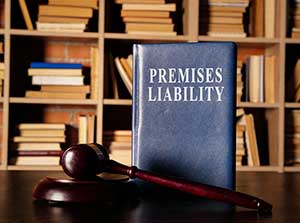 In the world of property ownership, owners and property management entities are required to comply with a spectrum of local, state, and federal regulations. Although these standards vary from state to state, the fundamental expectation remains consistent. The expectation is owners and management groups must maintain their property and keep it safe. In instances where a tenant or visitor sustains an injury due to the negligence in meeting safety standards, it can lead to potential liability on the part of the property owner and/or management company. In such scenarios, the expertise of a premises liability attorney becomes important. Premises liability attorneys play a crucial role in navigating the legal complexities of these cases and advocating for the rights of those injured by the property's failure to meet safety standards.
What is Premises Liability?
In the legal field, premises liability pertains to situations where an injury happens due to unsafe conditions on another person's property. Like many personal injury situations, a premises liability claim centers on the idea of negligence.
In simpler terms, to settle a claim, an injured individual or their premises liability attorney needs to demonstrate that a property owner acted negligently in maintaining or running their property.
For a premises liability case to be valid, the following conditions need to be true:
– The injury must have taken place on someone else's property.
– The property must have been in an unsafe state.
– The owner knew or should have reasonably known about the unsafe condition.
– The property owner did not take reasonable steps to fix the unsafe condition of their property.
Common Examples of Premises Liability
Examples of incidents falling under premises liability often include:
– Incidents involving fires, burns, or electric shocks
– Injuries related to swimming pool accidents
– Injuries resulting from inadequate security measures
– Sickness or poisoning due to exposure to harmful substances or materials
– Falls occurring from roofs or ladders
Among these, slip and fall accidents are among the most common instances caused by property owner negligence. When a business or property owner fails to fix or clean hazards like broken stairs or wet floors, leading to a slip and fall or workplace injury for a visitor, they might be held responsible for compensating the damages incurred.